Published on11/15/2017 9:07 am
Why Take Up a Parent and Me Class in Silver Lake LA?
Read More
Published on06/23/2017 12:47 pm
How To Avoid The Bad Preschools In Los Angeles? 3 Signs
Read More
Published on04/17/2017 10:31 am
Camelot Kids, a licensed preschool which is proving to be an ideal place for children to get guided to their best potential. To learn more about the best of Los Angeles Preschools program of Camelot Kids, call it on 323.662.2663 or email it via info@camelotkids.org.
Read More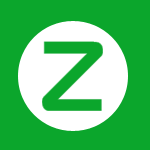 Camelot Kids