Published on04/04/2018 9:51 am
Why Preschool is Good for your Child and What Benefits it Offers?
Read More
Published on02/21/2017 5:07 am
Among the all kindergarten in the World CAMELOT KIDS is one of the pre nursery school, which is situated in Rowena Avenue, Los Angeles. This child development center is an attractive Eco friendly 7200 square foot facility. Here provides all types of facility for your kids and how will they learn well, how to make confidence themselves, how to develop good communication skill, love to learn and they can adjust everywhere etc.
Read More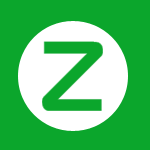 Camelot Kids